Olympus Culture
Who We Are + How You Will Fit In
---
Time and again, we see that exceptional company culture yields exceptional results. That's why Olympus Property has so many opportunities for growth, recognition, and fun – when team members are valued, truly valued, there's no limit to what can be accomplished. At Olympus Property, we celebrate the unique diversity of strengths each individual brings to our company, empowering us to accelerate our growth while opening up new and exciting career opportunities for all.
Our Values
The Pillars of Olympus
---
Customer-Centered. Trust. Family. Teamwork. Fun. Our five core values are what support us and set us apart from the competition, for customers and employees alike.
We work hard to build and maintain a network of dedicated individuals who believe in the work they do, and have a blast doing it. We place an emphasis on a strong work ethic with just as much focus on fun. We believe by combining both, everything else falls into place, and provides a platform to achieve bigger and better things – together.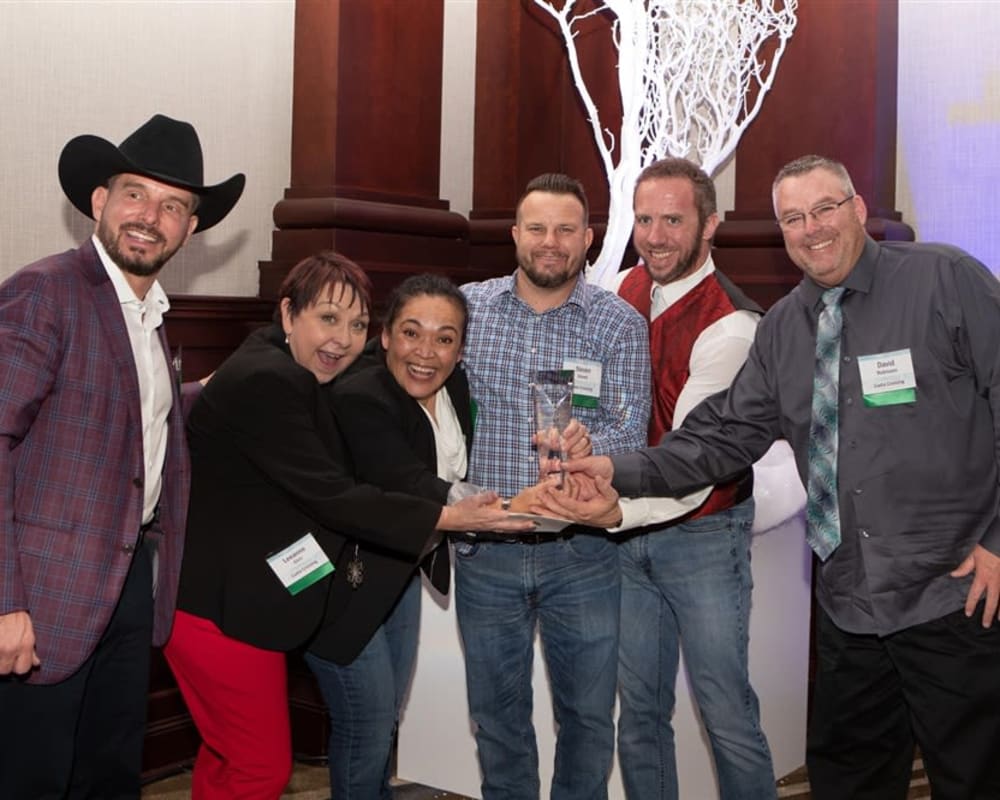 Recognize + Achievement
Awards
---